Walk for Love Elizabeth Vale - Calvary Central Districts Hospital - Cancer Centre Team Fundraising Page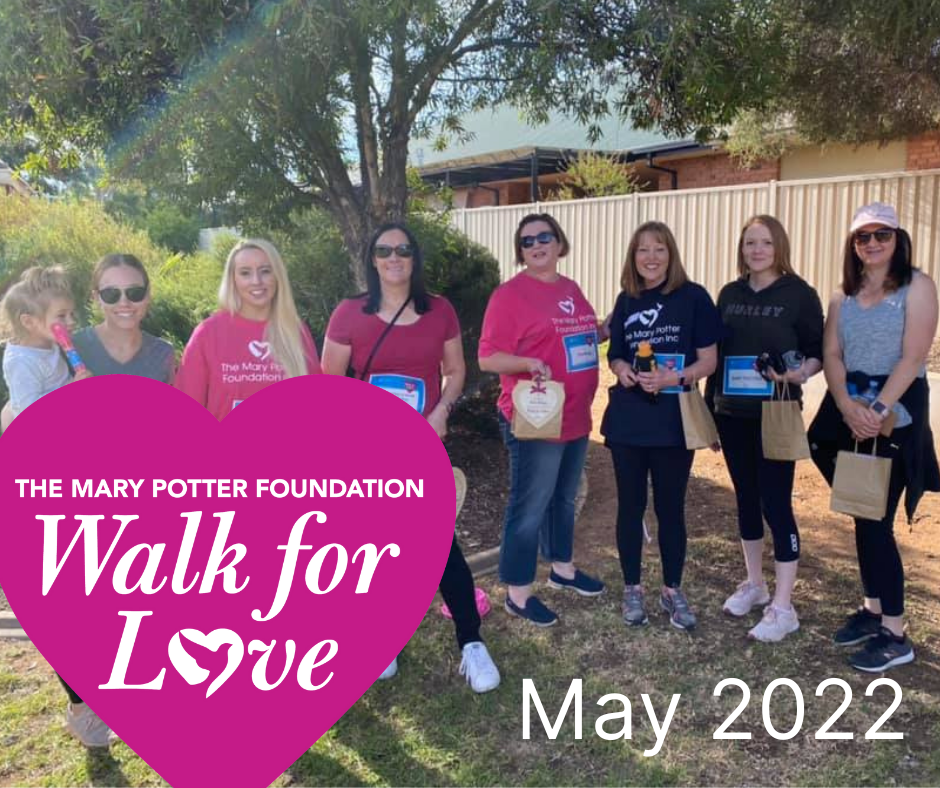 In May the Calvary Central Districts Hospital Cancer Centre will be fundraising to support patients and families who turn to the Mary Potter Northern Supportive Care Unit for care and support, through The Mary Potter Foundation's 2022 Walk for Love.
This annual walk gives our community the opportunity to honour the memory of those we have cared for; to give thanks for the care and to raise much-needed funds for the work of the Foundation.
The Mary Potter Foundation will support over 1,000 palliative patients this year, providing funding for individual care and programs that truly make a difference when it matters most.
We are doing what we can to make sure the next family supported by the Foundation, can access this very special care for someone they love.
Please support us by making a gift to our online fundraising page.
Our heartfelt thanks for your support.