Gifts to Calvary Cancer Services are RESTORE-ing hope
Receiving a cancer diagnosis can be an overwhelming time. It is important that patients and families receive accurate and relevant information to support them on their cancer journey.
When a cancer patient is receiving treatment at Kimberley House at Calvary North Adelaide Hospital, one of the first things their oncologist will mention is the RESTORE cancer wellness program.
This vital program was originally designed by oncologists working in Kimberley House. They started the RESTORE program as they believed that patients could be empowered to take back some of control they lost with their cancer diagnosis.
The doctors knew that patients could benefit greatly from being more informed and adding complementary therapies to treatment.
Complementary Therapies
The RESTORE program includes massage, acupuncture and reflexology being available to patients during chemotherapy treatment.
These complementary therapies result in reduced anxiety, improved patient wellbeing and even make it possible for a patient to actually enjoy coming in for chemotherapy.
RESTORE Workshops
Cancer does not discriminate. There are men and women at each event of all ages ranging from early 20's to 80's, together with their carers and family members.
At the beginning each workshop there is a sense of nervousness in the room. Many feel overwhelmed, scared and emotional and don't know what to expect. But as the day goes on, these same people start to relax and get involved in group discussions.
The aim of the RESTORE workshop is to give each cancer patient a greater understanding of what they can do to complement their treatment; to take control and help themselves.
The workshop provides information and demonstrations of physiotherapy, meditation, psychology, nutrition and complementary therapy including remedial massage, reflexology and acupuncture. Financial planning and Centrelink information is also included as a cancer diagnosis can have a devastating financial impact on a family.
Attendees are able to ask questions and discuss ideas and experiences.
Often people walk away from these workshops feeling empowered. So many patients and family members have commented on how it has given them hope. They have a greater awareness of what steps they can take to maximise their treatment.
The RESTORE cancer wellness program is funded by gifts to The Mary Potter Foundation that are specifically directed to Calvary Cancer Services.
Thanks to the donations received, the program is offered free of charge for patients. We need your help to ensure that this program remains available to patients. Please consider making a gift today.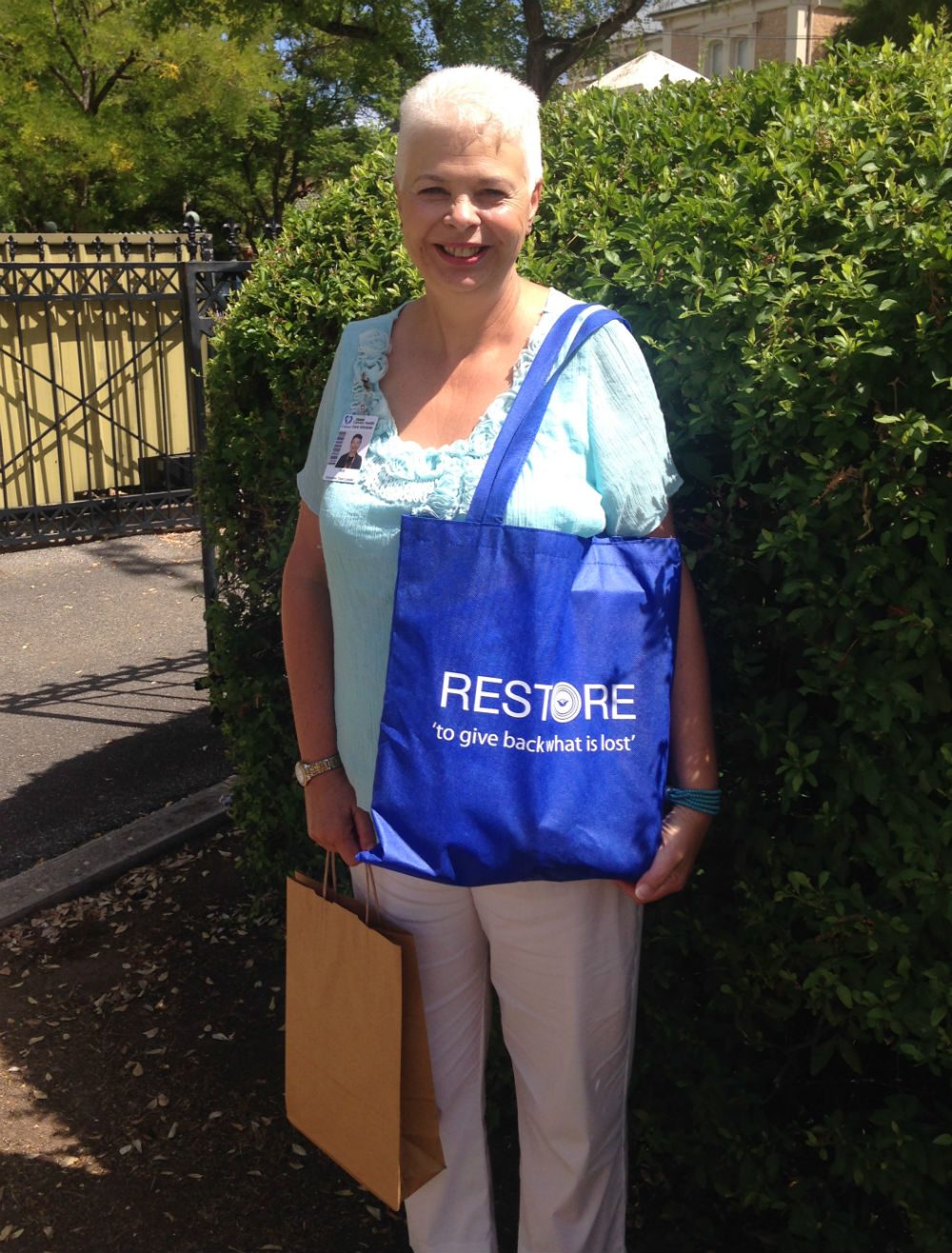 Sue, Volunteer Team Leader in the Mary Potter Hospice and also coordinates the RESTORE program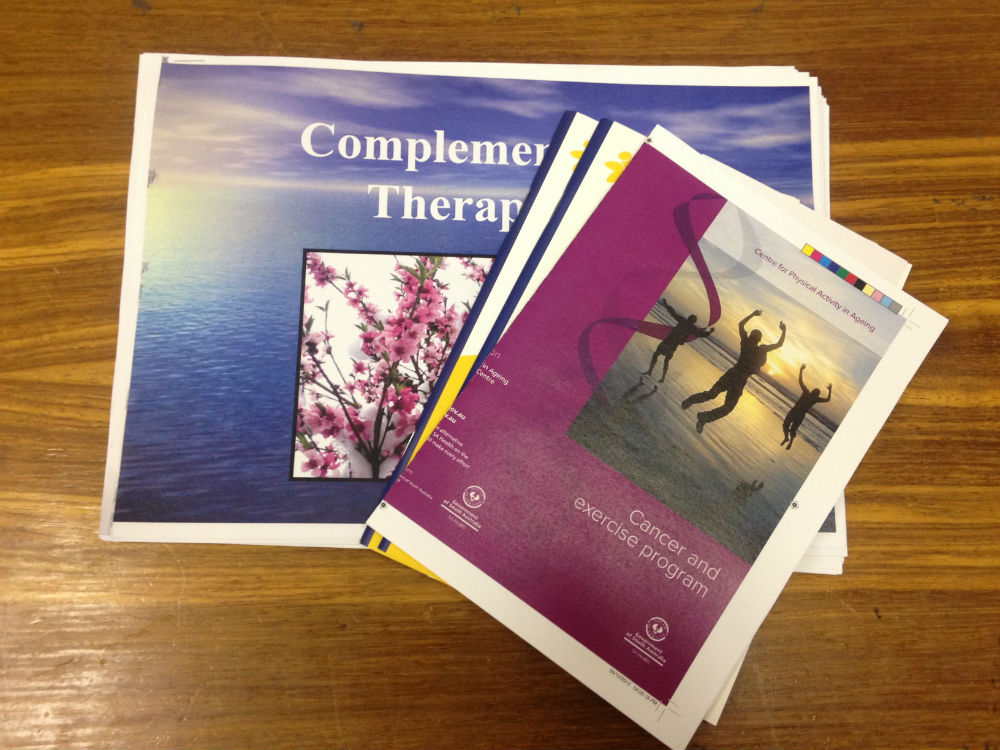 Brochures are distributed at the RESTORE workshops so patients can reflect on what they have learned