January e-news: Care and support every day of the year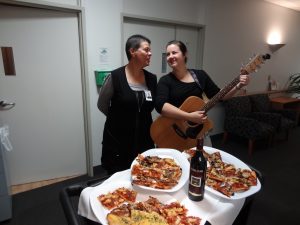 Every day of every year is special at Mary Potter because of what you make possible. But this year even more so, as we recognise 30 years since we were founded in 1987.
Since then, with your help, the Hospice has supported thousands of people and their families.
While we want to celebrate all that has been achieved in the last 30 years, we are mindful that there still many more families that need our support.
With your help, this year we will continue to fund the medical care as well as working to brighten difficult days with special indiviudal requests and group activities. Such as the pizza night in March, Krispy Creme day in July and celebrations like AFL Grand Final Day in September and Melbourne Cup in November.
We know there will be some days that are harder than others. As we take time to remember our loved ones who have passed at Walk for Love on Sunday 21 May.
There is no doubt that 2017 will be a difficult year for so many families soon to come into our care. As they say goodbye to their loved ones - we will need your help to ensure that Mary Potter Care is here to support them.
Together we look forward to making 2017 count, by helping patients and their families when it matters most.