Your gifts are increasing support for patients
We are so pleased to introduce you to Kevin Hardy, The Mary Potter Foundation Palliative Care Nurse Practitioner at Calvary North Adelaide Hospital
Thanks to your support, we have been able to fund the first ever Palliative Care Nurse Practitioner in the private hospital sector in our state.
This is a wonderful step forward to extending Mary Potter Care  beyond the Hospice. There are many times when a patient cannot be transferred because the Hospice is full or  sometimes it can be too hard to accept that it is time to make that move.
We asked Kevin to share a little bit about himself and his role.
"It was actually caring for my own dad when he was dying from  cancer that led me to become a registered nurse when I was 35. I believe that palliative care chose me rather than choosing this field of nursing because of the profound experience with my dad.
In 2015 I became a Nurse Practitioner after completing a Master's degree and gaining significant experience and training in my chosen speciality of palliative care.
One of the most important ways I can have an impact for patients and families is to try to empower them through choices about their care. People living with life limiting illnesses often lose a sense of control over their lives.
I want to help people understand that we focus on each day of life regardless of how long that life will be. We do our best to improve a patient's quality of life by making the most of the good days and managing the bad days as best we can.
We don't focus on the end point of life as much as the general public may think. I love that my philosophy is strongly aligned to the Mary Potter Care 'living every day, every hour' mandate.
I would like to say a big thank you to the donors who have supported my role. I have now seen first-hand the difference donors make to the lives of so many patients and their families."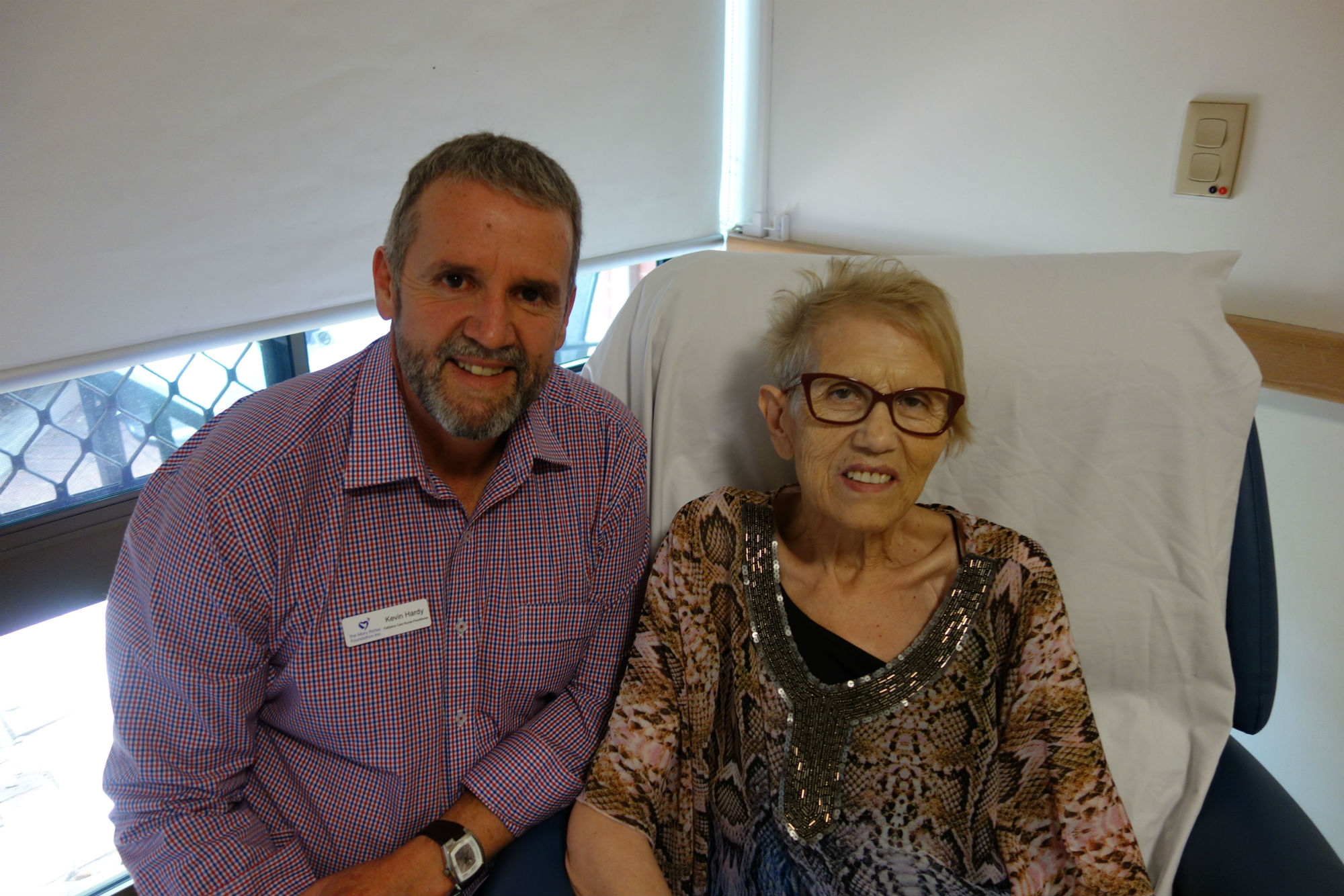 Kevin with patient, Rosa
We feel so grateful to have someone with Kevin's skills and knowledge on the team. Already he has helped families in the Intensive Care Unit and St Helen's ward in making decisions about moving to Mary Potter Hospice. He is a great support to the patients and staff throughout the hospital, particularly in the Hospice and St Helen's.
Because of you, Kevin will be there to provide Mary Potter Care regardless of the patient's location.