For the second year in row, the Foundation has invited yoga studios in Adelaide to 'Hold it for Hospice'.
Yoga is a spiritual discipline widely practised for health and relaxation. It focuses on breath control, simple meditation, and holding specific bodily postures.
Simply put, yoga is about wellbeing, positive thinking and love for others.
The Hospice is about care that is individual, comfortable and meaningful and giving patients and their families the best possible experience at a very challenging time. This is a cause that many in the yoga community can feel closely connected to.
Each studio who took part in 'Hold it for Hospice' was able to design their own fundraiser and these varied from a slow yin yoga class, a morning tea after class on a Saturday morning, donations from regular classes and mat hire to an interesting lecture about hormone health followed by a specially designed yoga session.
Karen from Yoga Garage held a special morning tea and invited students to bring along their best china as she believes that life's too short to keep your good china in the cupboard.
"Hold it for Hospice is such a lovely opportunity for people to share their stories about Mary Potter Hospice and other hospice experiences - it's been really touching," said Karen.
This second year of 'Hold it for Hospice' has grown with double the number of studios involved. Funds are still being raised until the end of the month.
We are so grateful to everyone involved for this great effort.
Proudly supported by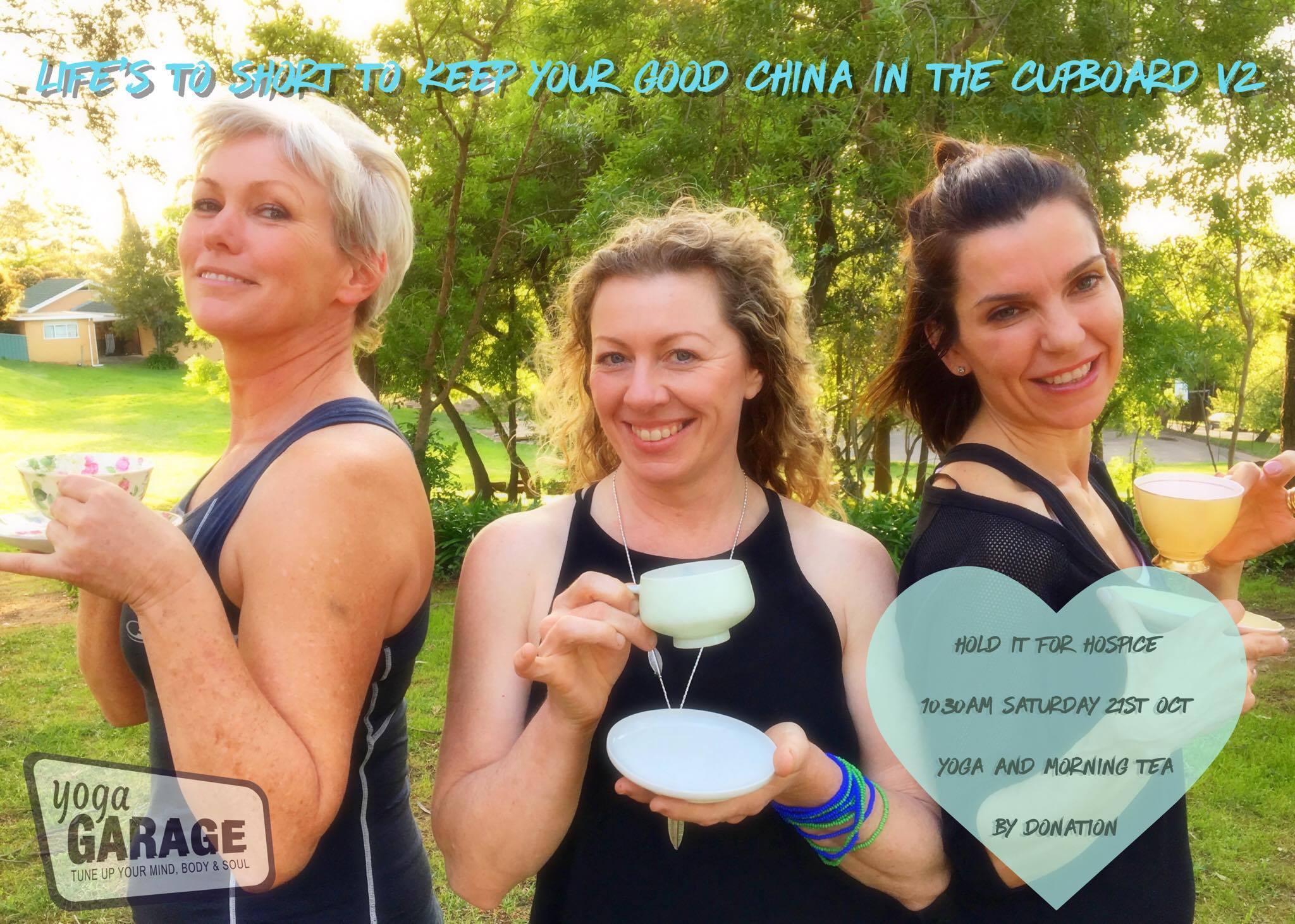 Karen from Yoga Garage and her students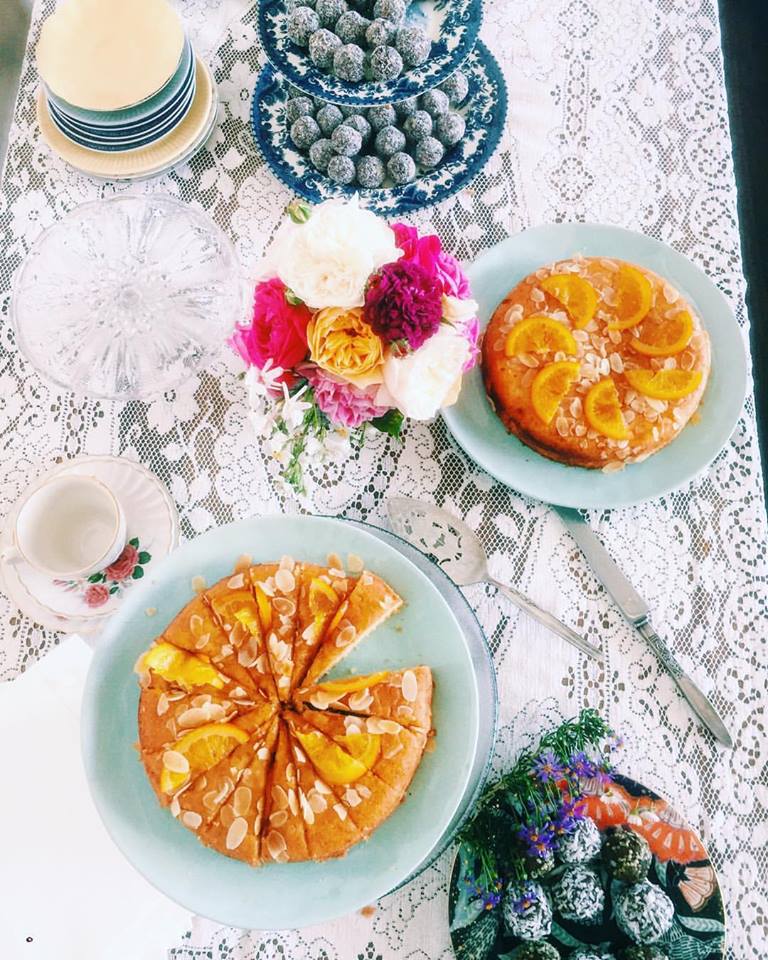 Morning Tea at Yoga Garage - beautiful home made cakes