Riding for a reason - bringing joy to the Hospice
The buzzing sound of 30 scooters, cruising along Ward St towards the Hospice broke the silence of the quiet North Adelaide streets last Sunday morning.
For the third consecutive year, the Combined Scooter Clubs of Adelaide held their Easter Egg Run for the patients of the Mary Potter Hospice.
A record number of scooters participated, travelling from Glenelg to North Adelaide carrying eggs, bunnies and stuffed toys, eager to pass them on, to brighten Easter for Hospice patients and their families.
The generosity of the riders was unbelievable. They completely filled our trolley – what an amazing effort and so generous!
One rider with a special story was Jimmy. He lives in Western Australia but a planned holiday to South Australia and then Victoria was soon changed once he heard about the scooter run from his mate who lives in the Barossa.
Jimmy timed his visit to South Australia to ensure he could be in the run. We were delighted he could make it. And his scooter won a bottle of wine as judged by Don, one of our patients as the scooter that appealed to him most.
All eggs donated by the riders have now been bagged up and are ready to hand out to patients on Sunday. Thank you to Martin who co-ordinates the run each year and to the riders and their families who joined in the fun – thank you for giving up your Sunday morning to do something very special for everyone in the Hospice.
If you own a scooter and would like to be involved in the Easter run, please call Lorna on 08 8239 0119 who will pass your details onto Martin for more information.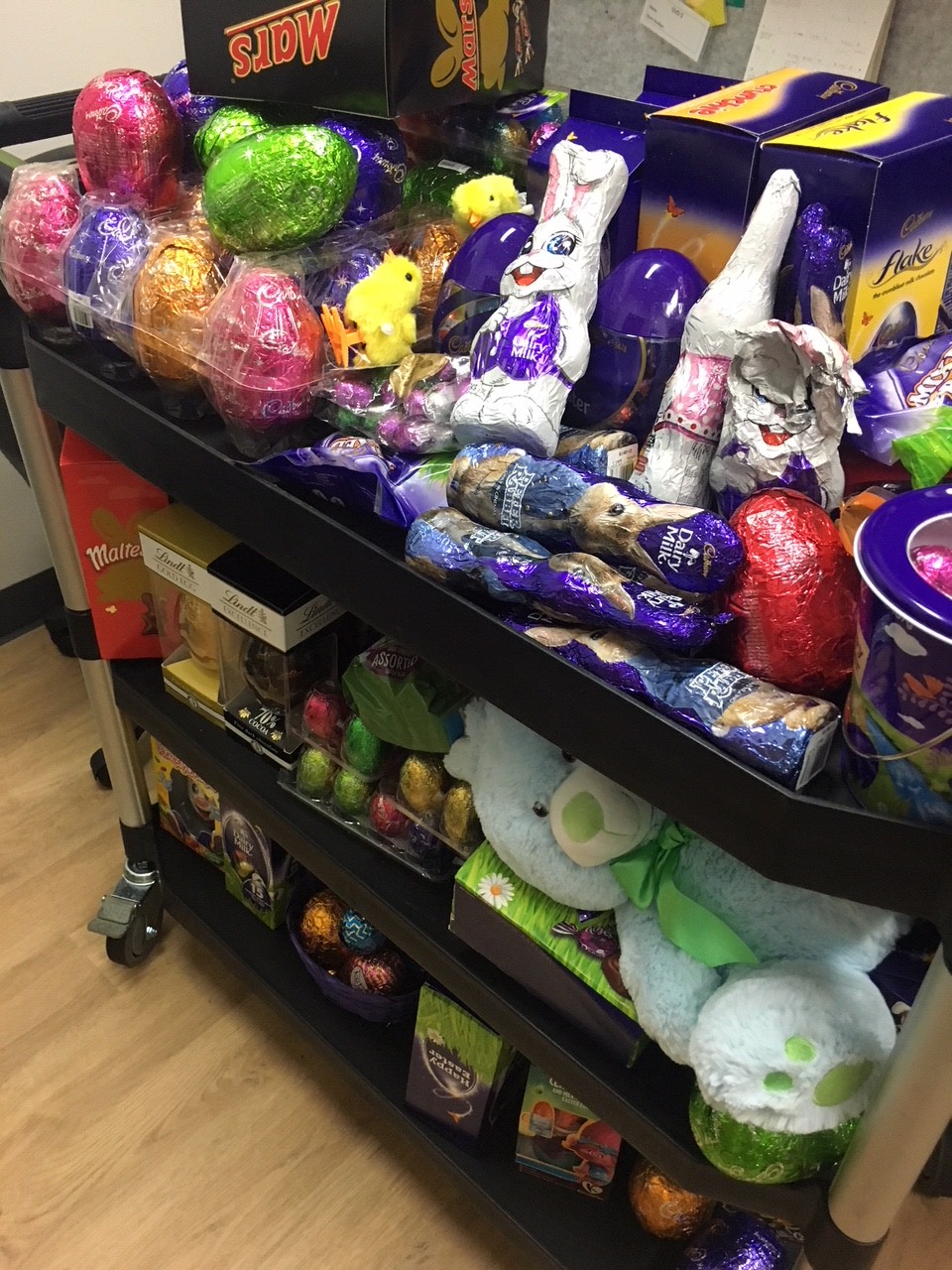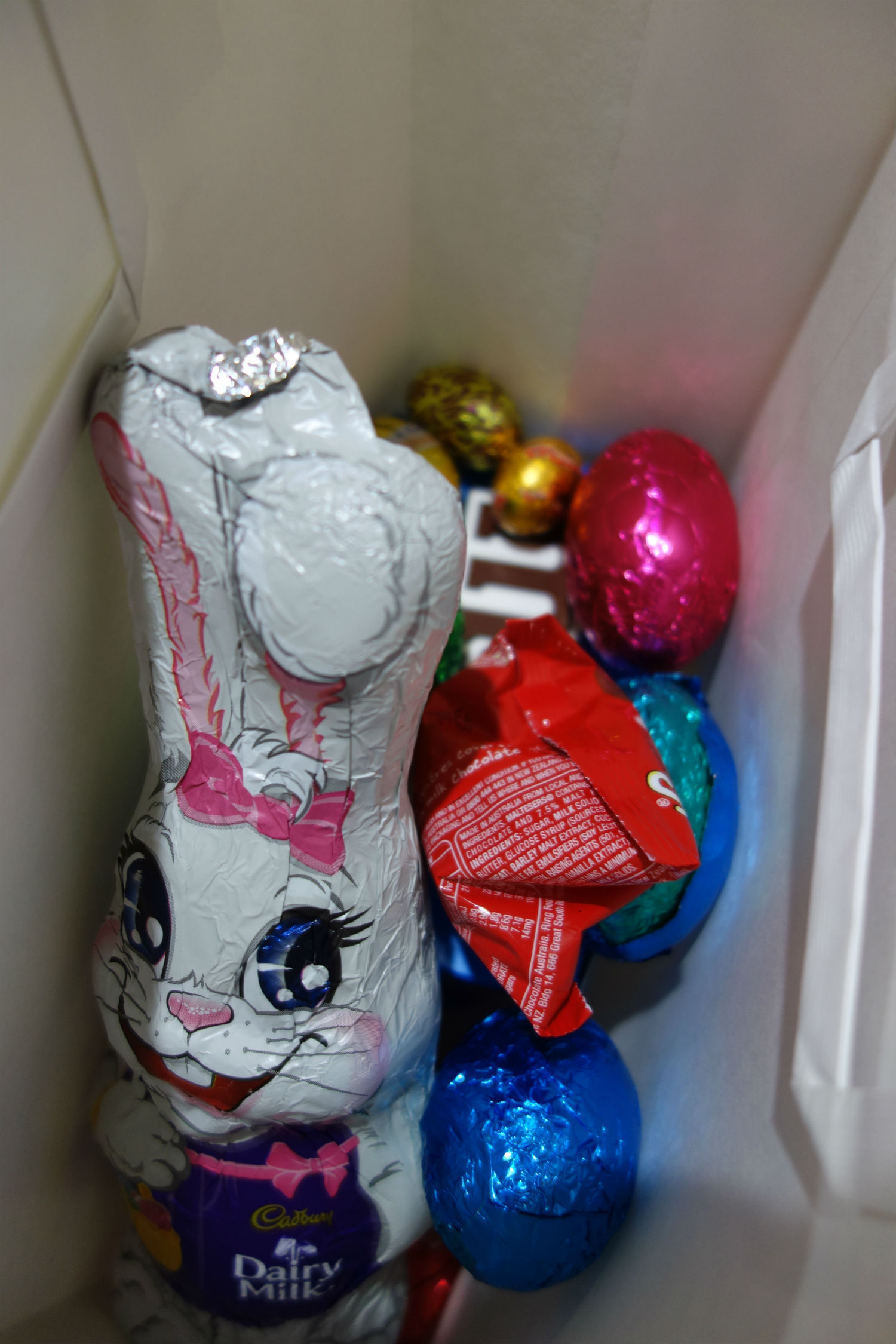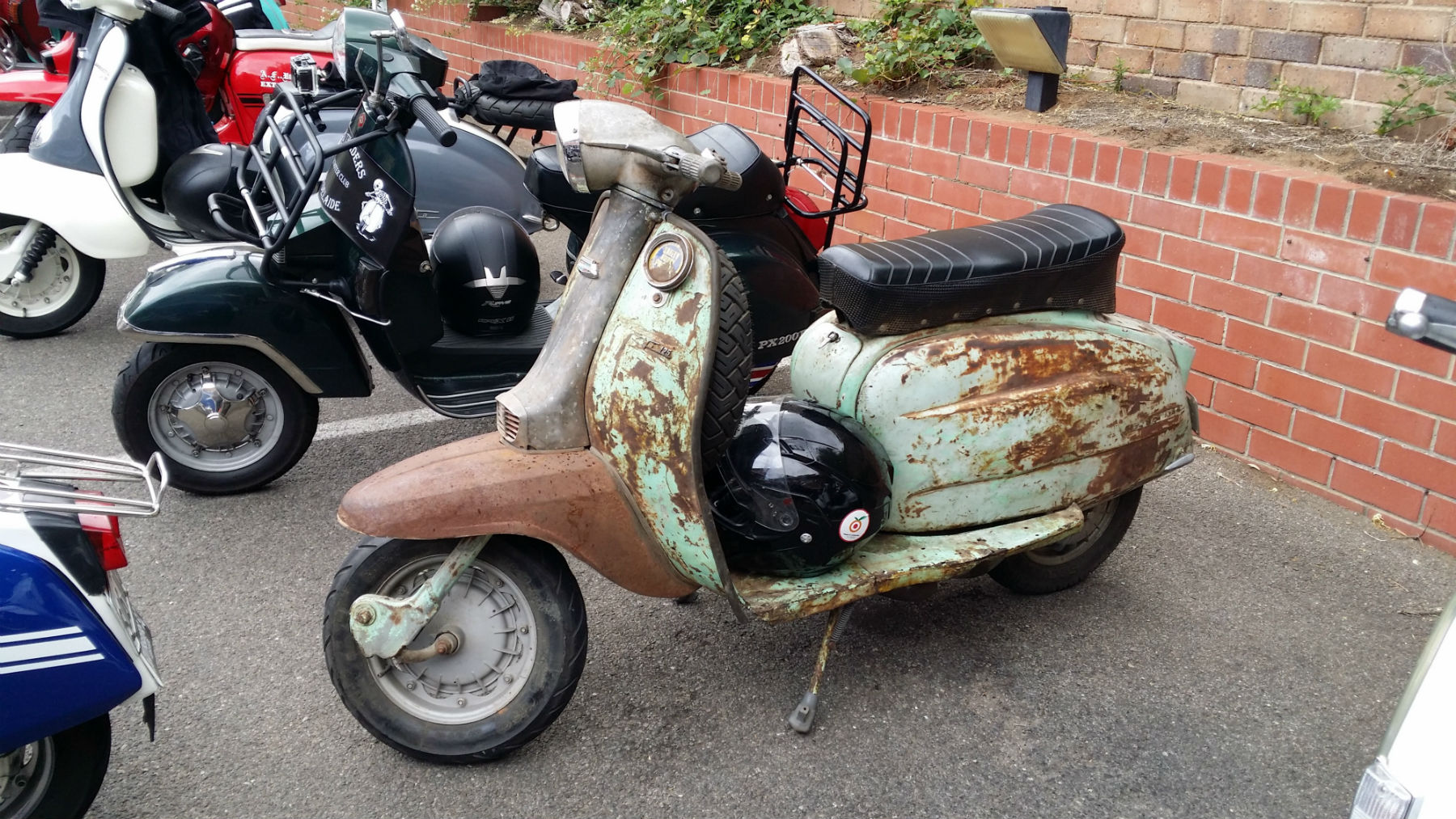 The trolley of chocolates, one of the packed 'goodie-bags' and Jimmy's bike