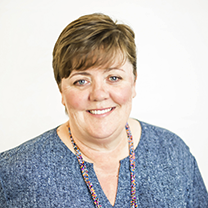 Lorna Riddle
Executive Director
Lorna joined The Mary Potter Foundation in March 2012 - initially as Fundraising Manager and then as Operations and Donor Care Manager.  She was appointed to the role of Executive Director in June 2019.  Lorna's expertise and long history in not-for-profit organisations reflects her strong belief in the importance of inspiring community involvement. She is passionate about Mary Potter Hospice, but equally passionate about the extraordinary donors who support our Hospice patients and families so generously.
'I can't think of anything more rewarding than to help people facing the end of their life. It's an honour to serve our donors and help patients and families get access to the exceptional care that Mary Potter Hospice provides.  I am so blessed to be a part of this.'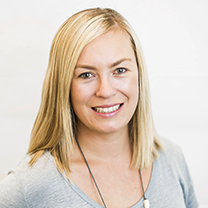 Jessica George
Development Manager
With a background in events, tourism, not-for-profit and marketing, Jess joined The Mary Potter Foundation in 2015 until 2017 when she spent some time in Perth taking care of her young family. She returned to her role in February 2021 and is so grateful to be back with the team doing the work that she loves.
'It is a privilege to share The Foundation's inspirational stories, mission and values and encourage the community to be a part of our journey to support exceptional end-of- life care at Mary Potter.  It is such a special place to work and it is the staff team, donors and volunteers who make it so special.  They're the ones behind the special medical care and the moments of joy that collectively we make happen for our patients and families.'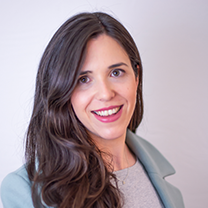 Angela Longobardi
Donor Care Coordinator
Coming from a background in customer service, administration and the fashion industry, Angela joined The Mary Potter Foundation as our Administration & Fundraising Coordinator in August 2018. A year later, she was appointed to the role of Donor Care Coordinator. Angela has a warm and very real appreciation for what our donors make possible for patients and families in the Hospice, and this gratitude is at the very heart of building relationships with our new and existing donors.
'Working for The Mary Potter Foundation is enriching my life, and I'm thankful that I'm part of an organisation that cares so compassionately for people at the end of their life.'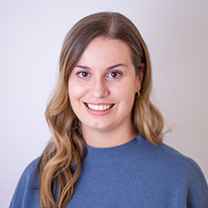 Stevie Weine
Administration & Fundraising Coordinator
Stevie joined the Foundation team in September 2019 as our Administration & Fundraising Coordinator. She has previously worked in hospitality as well as in reception & administration roles within the medical and construction industries. Some years ago, Stevie experienced what Mary Potter Care was all about when someone close to her was in the Hospice.  As a result, she was keen to join the Foundation.
"Mary Potter holds a special place in my heart, and I'm so happy to be working for our donors and making a real difference for Hospice patients and families."
Morgan Pearse
Events & Fundraising Coordinator
Morgan joined the Foundation in February 2020 as our Events and Fundraising Coordinator. Morgan has worked primarily in the
not-for-profit and healthcare industries for the majority of her career and has a background in events management and high-level administration. With a family history of working in the medical field and caring for others, Morgan is excited to be working at the Foundation where she can continue this tradition.
'I truly believe that it is the little things that can make a big difference. It's wonderful to be a part of an organisation that cares about the small moments and makes life the best it can be for every minute."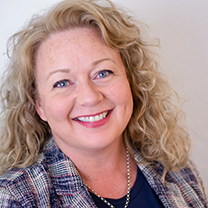 Elke Highet
Donor and Fundraising Assistant
Elke has a background in Compliance within the Finance and Insurance sector in Australia and overseas. Most recently her time has been spent working in administration and home with her three young children creating many memories in the outdoors .   She has spent numerous years organising events and fundraising for both her children's school and on her family hills property for local and interstate gardening groups, weddings and functions.
Many years ago, her family were fortunate to experience the love and warmth that Hospice care provides, and she feels blessed to be part of a team that helps to provide such wonderful kindness.