Chris Sharpley – B.Ec (Hons) FCA
Chair
Chris was the Managing Partner of Ernst & Young in South Australia until his retirement in 2015. He continues as an Executive Consultant for EY. Chris joined in the Board in May 2016.
'The Mary Potter Hospice does an incredible job in assisting patients and their families. I am delighted to be a member of the Foundation's Board with its objective of helping to ensure that the Hospice is provided with sufficient funds to enable it to continue its fabulous work.'
John (Joc) O'Connell
Deputy Chair/Treasurer
John runs his own business advisory firm Joc & Co | SME Advisory, and was appointed to the board in November 2017.
I learnt about the Mary Potter Hospice more than 20 years ago through the loss of a close mate who spent a very special time with his family in his last days.  The Hospice inspired me then and continues to do so, and through the support of the Mary Potter Foundation, which I am honoured to serve to fund the highest possible quality of palliative care for those in need.
Louisa McClurg – LLB BCOM GDLP GRAD DIP COMPANY SECRETARIAL PRACTICE
Louisa is a Legal Counsel at Commercial & General and was appointed to the Board in July 2014.
'I am honoured to contribute to an organisation that is entrusted by many to support the Mary Potter Hospice in the delivery of an amazingly dignified, respectful and compassionate contribution to the end of life process for both patients and families. An appropriate mix of skills, experience and passion is required to guide, consult and protect that mission and hence the reason for giving my time as a member of The Mary Potter Foundation Board.'
Judy Morris
Appointed to the Board in July 2002, Judy works in real estate sales for Klemich Real Estate.
'I give my time to Mary Potter as I think it is a wonderful organisation and have always had nothing but praise from relatives and friends who have spent time there before passing.'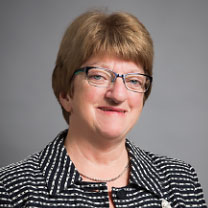 Sr Anne Sheridan – LCM
Sister Anne was appointed to the Board by the Sisters of the Little Company of Mary in July 2006.
'The Board and all those who support The Mary Potter Foundation work tirelessly to ensure sufficient finance and support can be made available to those who seek care in the Hospice and the community, demonstrating a commitment to the vision of Mary Potter of Being for Others, and I am proud to be a member of the Board.'
Roger Harvey
Roger was appointed to the Board in October 2018.
The Mary Potter Hospice provides an invaluable service to individuals and their families at a difficult time in their lives. I greatly respect the dignified manner in which these services are provided and I am very pleased to support this work through my role as a Board Member of the Mary Potter Foundation.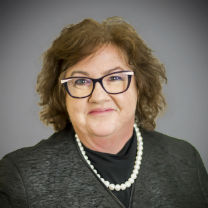 SHARON KENDALL
SA Regional Chief Executive at Calvary and was appointed to the Board in July 2018.