Fra Angelico Creative Arts in the Hospice
There is a very special bond between some grandparents and their grandchildren.
Judith and her grandsons Chaise, Teddy and Sebastian wanted to have a family expedition to Monarto Wildlife Zoo. Unfortunately, after Judith was admitted to the Hospice, the family adventure was put on hold.
But thanks to you, tigers and giraffes came to the Hospice.
Lesley from the Pastoral Care team facilitates Fra Angelico Creative Arts. This beautiful and meaningful program allows patients to create simple and unique ceramic arts in the Hospice.
When Lesley learned about the trip to the zoo, she suggested art activities instead. Creating ceramic plates featuring hand and fingerprints.
"We planned to turn the handprints on the plates into animals. The boys chose tigers and giraffes ... Judith smiled and joked as she worked with the boys putting handprints on their plates"
The time these young boys spent with their grandma was rich in shared fun and love. A happy memory to be tucked away.
No doubt these plates will be treasured lasting mementos.
Fra Angelico Create Arts is an opportunity for expression and connection. A safe and trusting environment. Every patient is free to be creative. Personalised messages are often shared on the plates and other ceramics.
Thanks to you, this program is available to patients free of charge.
Wonderful works made with love and feeling are left behind for families to cherish.
We are so grateful to Lesley for the hard work she puts in to this program.
We are very pleased to share that Judith and her family did make it to Monarto Zoo as pictured (bottom right).
Heartfelt thanks to Judith's family for allowing us to share this story and photos.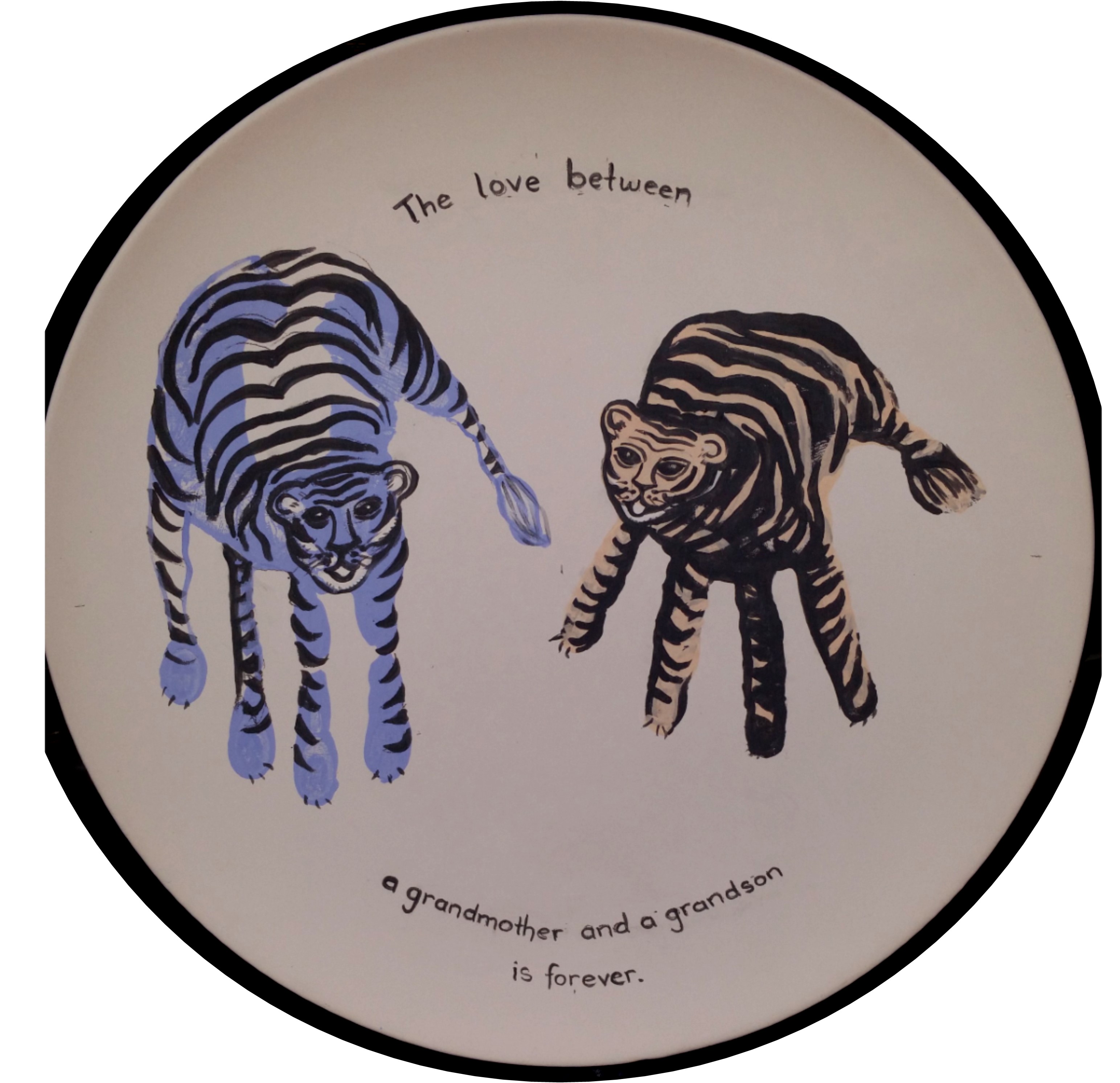 One of the plates featuring a handprint as a tiger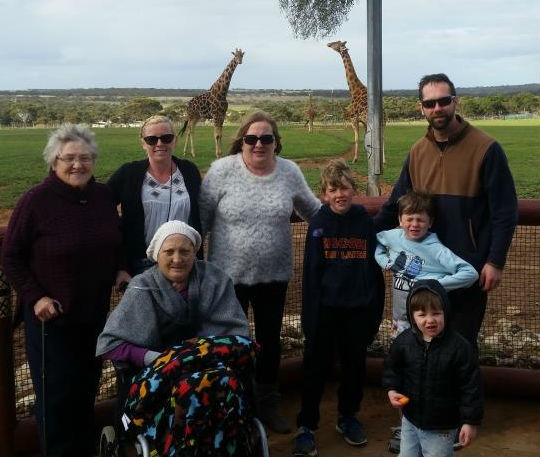 Judith with her family at Monarto Zoo