Last year, Dave and his much loved wife Gill found themselves at the Loving Tree carols event just one day after being admitted to the Mary Potter Hospice.
At this stage, they were trying to accept that Gill would not be coming out of the Hospice.  However, being part of the carols event was just the start of the care they would receive over the next month in the Hospice which in Dave's words was 'simply outstanding'.
Dave recalls how Gill's bed was wheeled out so that they could be part of this community event. Gill loved singing and had been an active choir member so it was particularly special for them both to spend this time together. Dave was able to sit alongside Gill's bed holding her hand.
On that night, Dave believed that he was likely to only have a few more days with Gill. He had wanted to take her home but it didn't take him long to realise that being in the Hospice was the right place. At the push of a button someone would be there – to care and support with love and compassion.
As the days turned into weeks and they headed to Christmas it was with the realisation that this would be their last Christmas together. Dave shared about their special Christmas Day. Their children visited in the morning to share gifts and spend time together. Lunch that day was just Dave and Gill.
'We just chatted, there was no heaviness, it was just us sharing Christmas lunch,' said Dave.
Dave cannot speak highly enough of everyone in the Hospice, in his words it was a place of love. He has vowed to do all that he can to encourage support and sharing his experience is one of the ways he hopes he will do just that. Thank you Dave.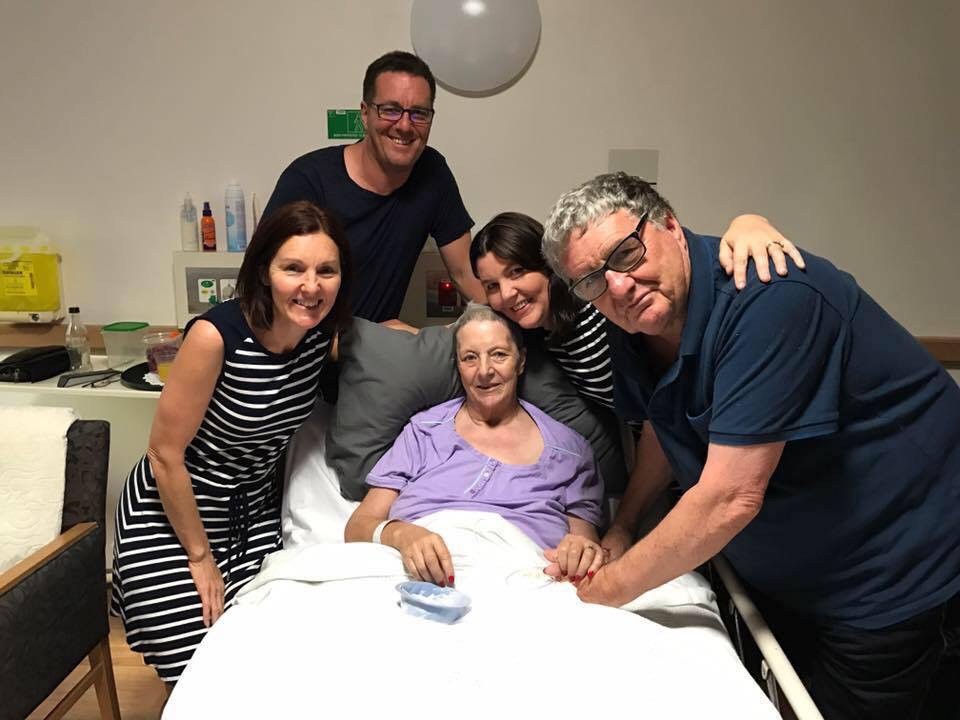 This year we know that there will be other couples and families who need to be surrounded by love at Christmas. That is what we hope will happen thanks to gifts from people like you – together we can truly light up the Mary Potter Hospice with love.