A green thumb in the Hospice
Unexpected care comes in so many ways. Here is just one.
When asked by Sue, our Volunteer Team Leader  - what is important to you today - patient Mei Liang answered – her vegetable garden. She missed tending to her vegetables which she has lovingly nurtured for many years. Her garden was her life and was one way Mei Liang showed her family how much she loved them by providing all their fresh vegetables.
Not one to shy away from a challenge, Sue wondered if she could create a small garden, just for Mei Liang, in the Hospice. So she bought seedlings, a pot, tools and potting mix. Her family were overjoyed and could not believe the lengths that the Hospice team go to - to make each day the best it can be for their patients.
Mei Liang took great delight in planting each seedling into the pot and every day she faithfully waters her plants – watching them grow. For a brief moment every time she goes near her garden she is in her happy place.
Her family are so proud of the garden Mei Liang has created and grateful for what the staff have done to make their mother and grandmother feel at home.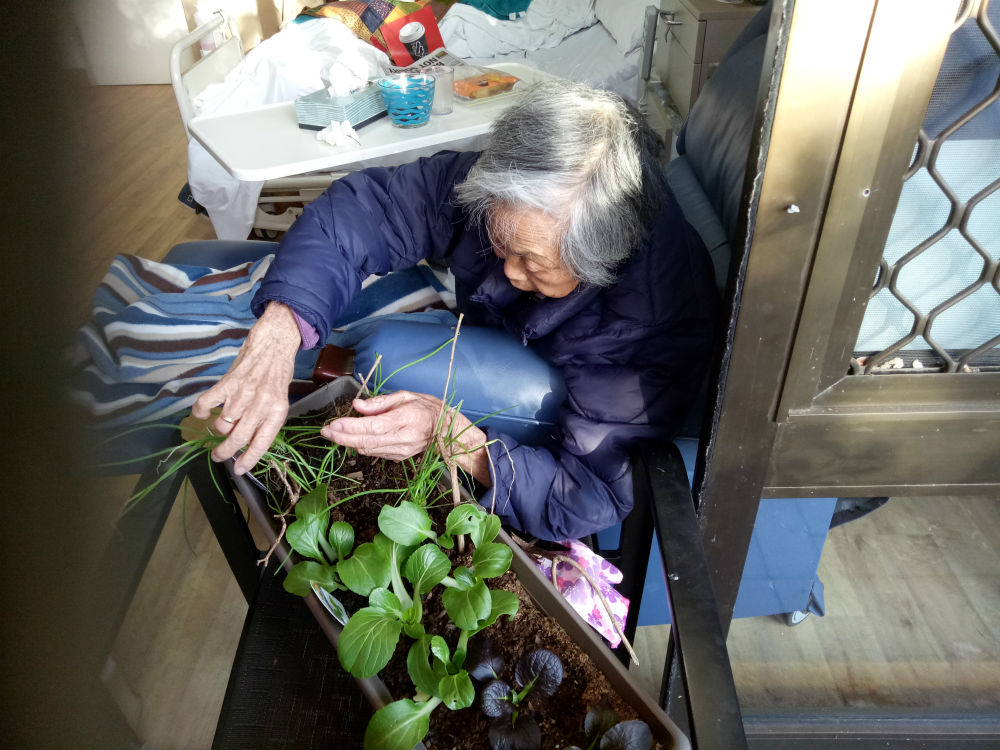 Mei Ling gardening in her Hospice room