Calvary Biography Service
This special service gives patients time to reflect on their lives in whatever way they want – a life story, a reflection of specific moments in time or even tributes to loved ones.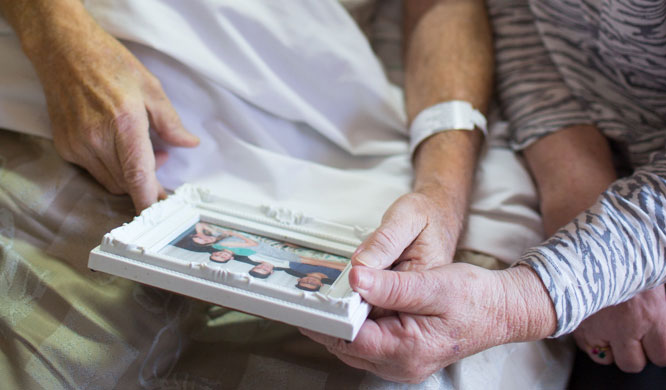 Calvary's Biography Service offers palliative care patients an opportunity to share their life story or record special reflections, times or events. It is about sharing words and affirming the value of each person's life.
Trained volunteers visit patients in Mary Potter Hospice, Calvary and the community. Over six confidential recording sessions, the biographer captures the spoken word and then works with the patient to edit the story. Upon completion, patients receive two bound copies of their story, with photos if desired.  This special book becomes a treasured memento for the patient's family.
"I'd like to thank God for you because you have taken time out of your day for me … it is a marvellous thing. You put in the effort and without you I couldn't have told this story. So it has become a blessing … for you, for me and for many others along the way."
This program is generously sponsored by HPS Pharmacies and The Mary Potter Foundation.
For more information, please contact the Biography Service Coordinator, Anne Moroney, on 08 8239 9556.