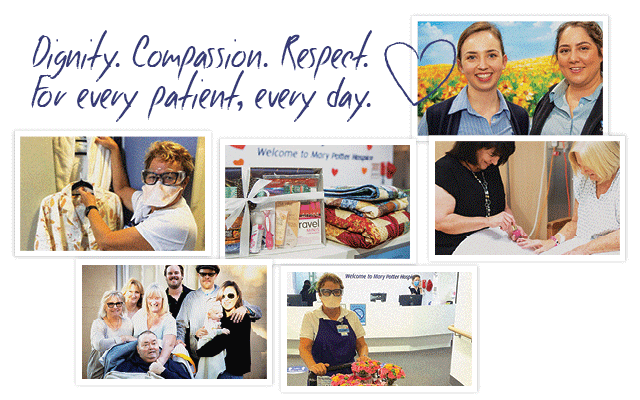 Today, there is another family hearing the words 'It's time to go to Mary Potter'.
You are invited to make a donation so that a patient and their family can receive loving care, filled with dignity and compassion.
Please consider a gift to Mary Potter Hospice, Mary Potter Supportive Care Unit and Palliative Home Care Service.
Your gift makes the everyday care possible and has the greatest impact.
It is the simple things you do through your kindness and generosity.