Gifts to the RESTORE program give comfort in unexpected ways
John is a farmer. He lives in country South Australia on the Yorke Peninsula with his family. Five years ago he was diagnosed with bowel cancer.
One of the first things mentioned by his oncologist at North Adelaide was the RESTORE program. John was told how important it was to understand his illness and to complement the medical treatments with other therapies.
While visiting the treatment centre at the chemotherapy unit at Calvary North Adelaide Hospital John was introduced to Karen, a very bright and bubbly oncology massage therapist.
Karen explained the benefits of massage in reducing pain, stress, anxiety and depression, promoting relaxation and helping to improve quality of life. It all sounded pretty good to John. Karen convinced John to give a foot massage a go.
We are told that now John "almost has his shoes off before he gets here… that's how much he looks forward to his foot massage".
John says that "It is very relaxing. It gives you a lift when you are feeling lethargic… Karen and the foot massages she delivers makes the experience bearable. It's a fantastic, positive distraction."
The RESTORE cancer wellness program provides massage, acupuncture and reflexology to patients during chemotherapy. The  program also includes information workshops for people who have been newly diagnosed. This is an overwhelming time and it is so important that people receive accurate and relevant information to support them on their cancer journey.
This program relies on donations so that it can remain free of charge to patients. If you would like to support the RESTORE program, you can make a donation today.
John wanted to give a special shout out to Kimberley House volunteer Libby. Heartfelt thanks to all of the complementary therapists and the volunteers for all that you do for the visiting cancer patients.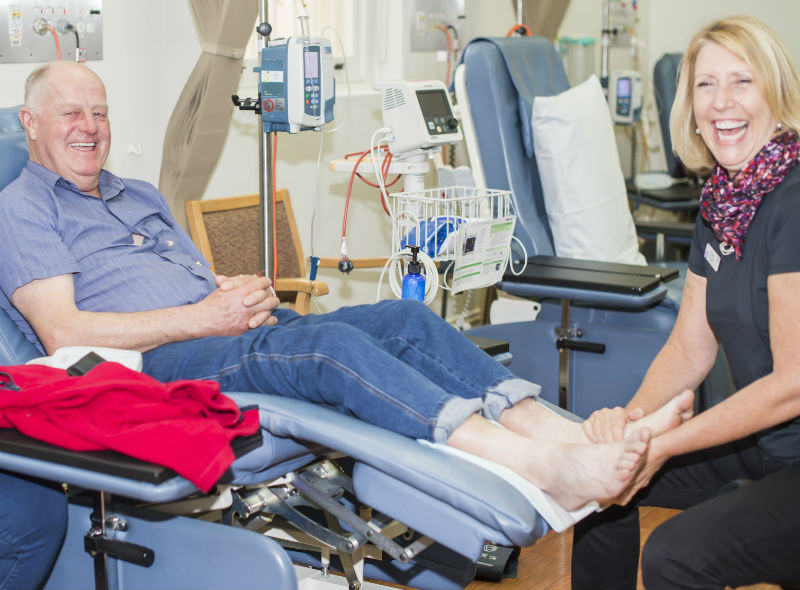 John enjoying his foot massage from Karen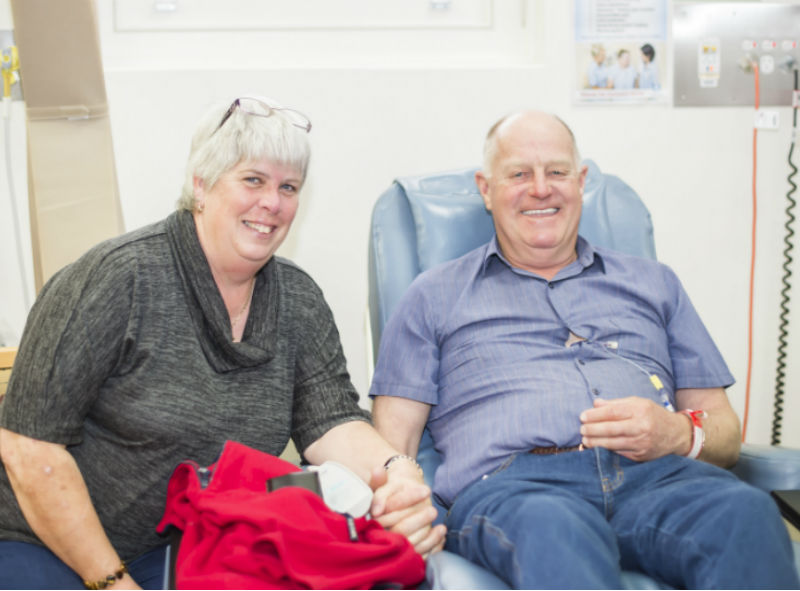 John and Lizzy