Every three weeks, Naomi spends her Fridays in the treatment centre at the chemotherapy unit at Calvary North Adelaide Hospital.
Naomi arrives at 9am for her blood tests. Next she meets with her oncologist. If the doctor is happy with the results of the tests, Naomi settles in to a comfy chair to spend the next three hours receiving treatment … and a foot massage.
A few years ago, Naomi was diagnosed with stage 2 breast cancer. From the very beginning, Naomi was introduced to the RESTORE cancer wellness program.
The RESTORE program provides massage, acupuncture and reflexology to patients during chemotherapy. RESTORE also offers information workshops for people who have been newly diagnosed with cancer. This is an overwhelming time and it is so important that people receive accurate and relevant information to support them on their cancer journey.
This wonderful program is offered to patients free of charge thanks to donations to Calvary Cancer Services.
Over the past 18 months, Naomi has received treatment on different days of the week. As well as her medical treatment, she has received complementary therapies including acupuncture and massage.
"The acupuncture absolutely helped with my nausea."
Naomi shared that the complementary therapies helps to reduce she stress. She feels more relaxed because she has a person talking to her, a welcome distraction.
"When you have cancer, it is important to know you're trying everything you can."
Many cancer patients might not have the time or inclination to seek out complementary therapies. Others might not feel well enough to do so. The RESTORE program is presented to them, for their benefit, without them having to seek out these treatments.
"I think the program is great."
Naomi, like many other patients, is grateful to everyone who supports the RESTORE program and the staff and volunteers who deliver it.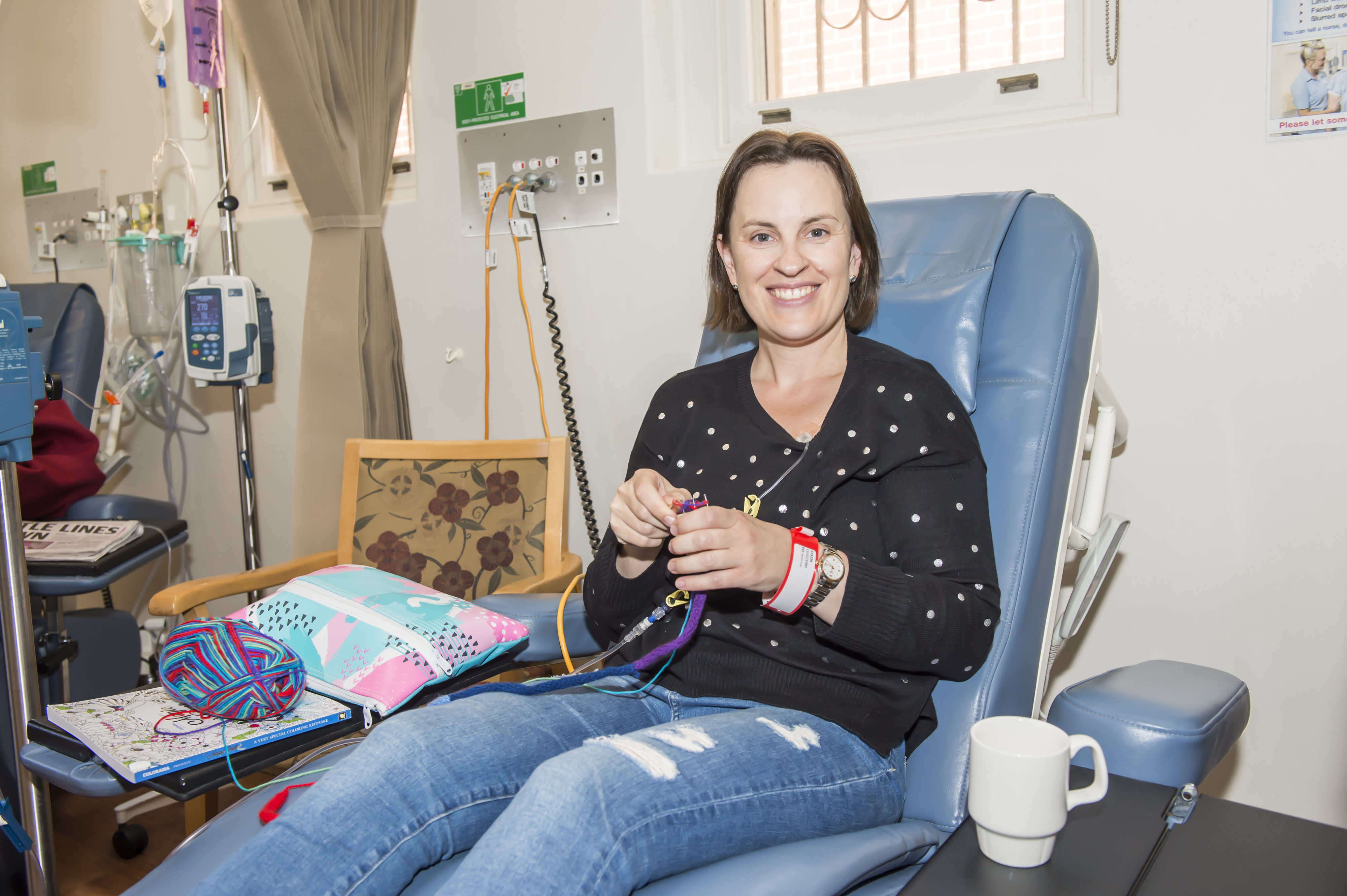 While receiving her treatment, Naomi works on her tomboy stitching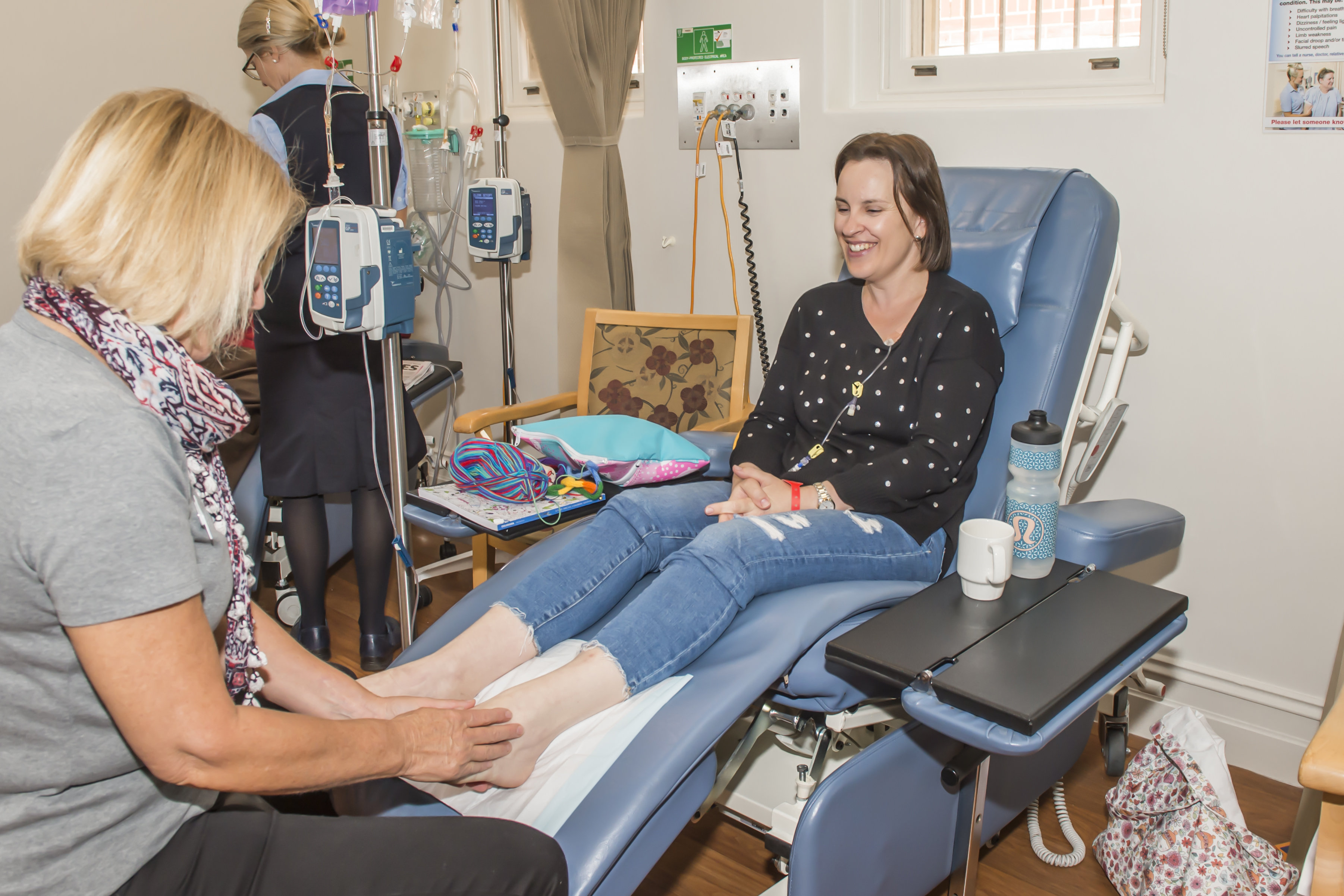 Karen, massage therapist, gives Naomi a foot massage