The Hospice Family Kitchen is a home away from home 
It's early morning and the volunteers arrive to find the kitchen table bare. The coffee machine is empty and needs cleaning. Milk is low  and needs to be replenished. Dishes are stacked high on the sink and the dishwasher is full. The benches are a mess; stained with coffee  up rings and the bins are overflowing.
Just about every morning this is the state of the kitchen.
It only takes about half an hour, but soon the kitchen is cleaned up and ready to function again for the day.
During the day the kitchen plays such an important role in the care of families and visitors. But at night it becomes even more so. During the night, every night, dozens of people make the kitchen their home away from home.
For some it is convenience – where else can you get a piping hot cup
of coffee at two in the morning?
For others, nights can be an emotional time. Once their loved one is finally settled and sleeping comfortably, their thoughts turn to themselves. Anxiety levels increase, making sleep difficult. Maybe a hot chocolate or a midnight snack is all that is needed to ease their stress.
The kitchen is an extension of each patient's room. It is a meeting place and somewhere to have a break; to have a quick bite to eat and a drink. Sometimes there's even a beer or a bottle of wine to share.
Your gifts keep the kitchen stocked, cleaned and maintained. Thank you for the coffee you buy and for the food in the fridge. Thanks for the chocolate treats and the selection of porridge, soups and fresh fruit. Just like at home, the kitchen helps everyone feel loved and cared for.
This is a wonderful gift that you give to each and every person who comes to the Hospice.
It is now late afternoon. The volunteers stack the shelves with clean crockery. Fresh fruit, nibbles and snacks are cut up and left on the kitchen table. The fridge is checked, the coffee beans topped up and the rubbish bin emptied.
Before you know it, it is getting dark and the kitchen is ready once again to get everyone through another night.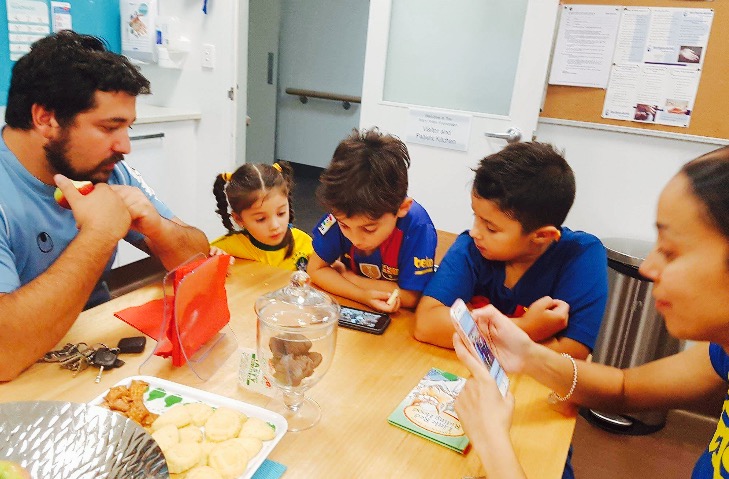 A family sitting together in the Hospice kitchen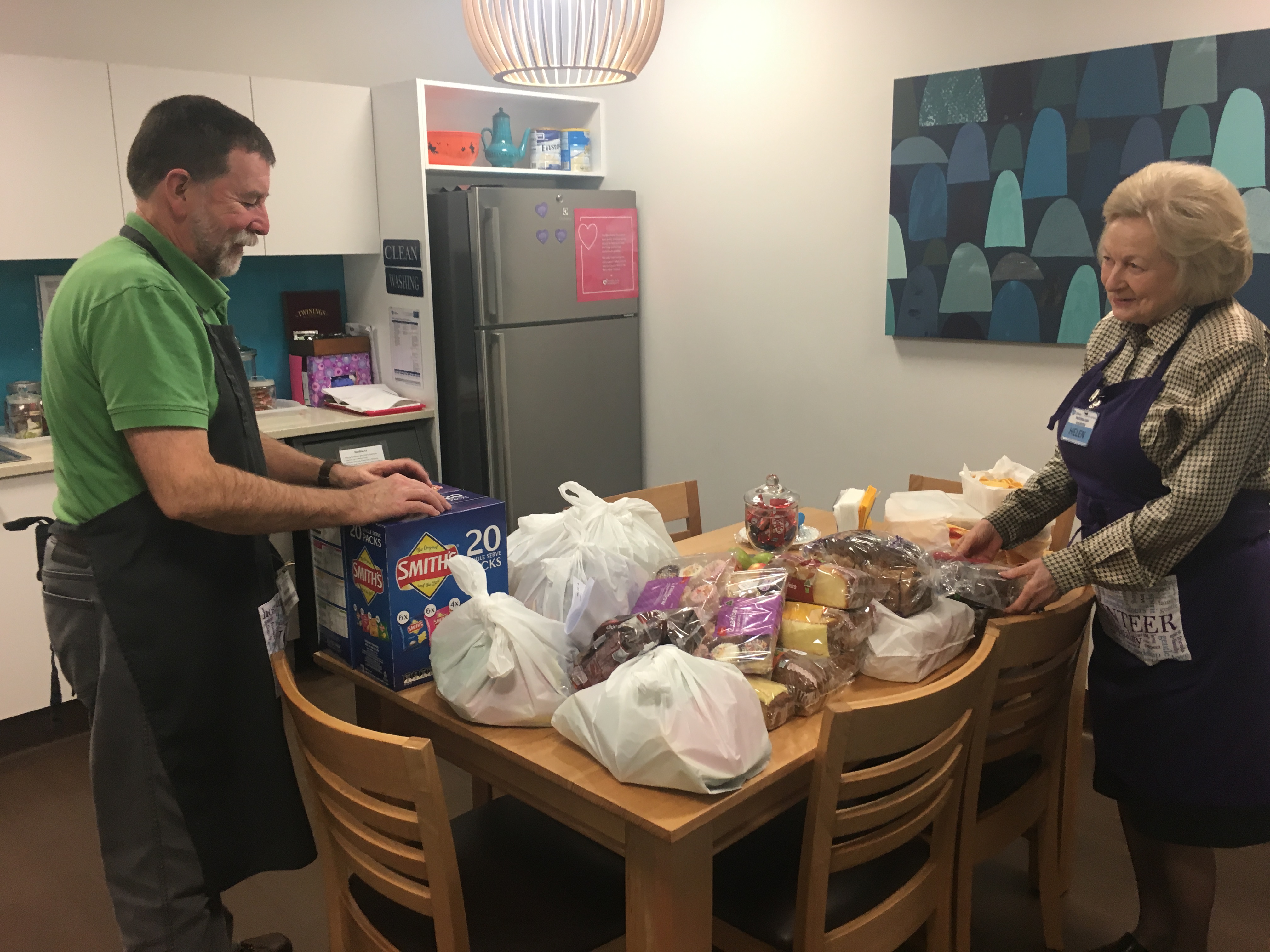 Volunteers unpacking the weekly shop, keeping the family kitchen stocked